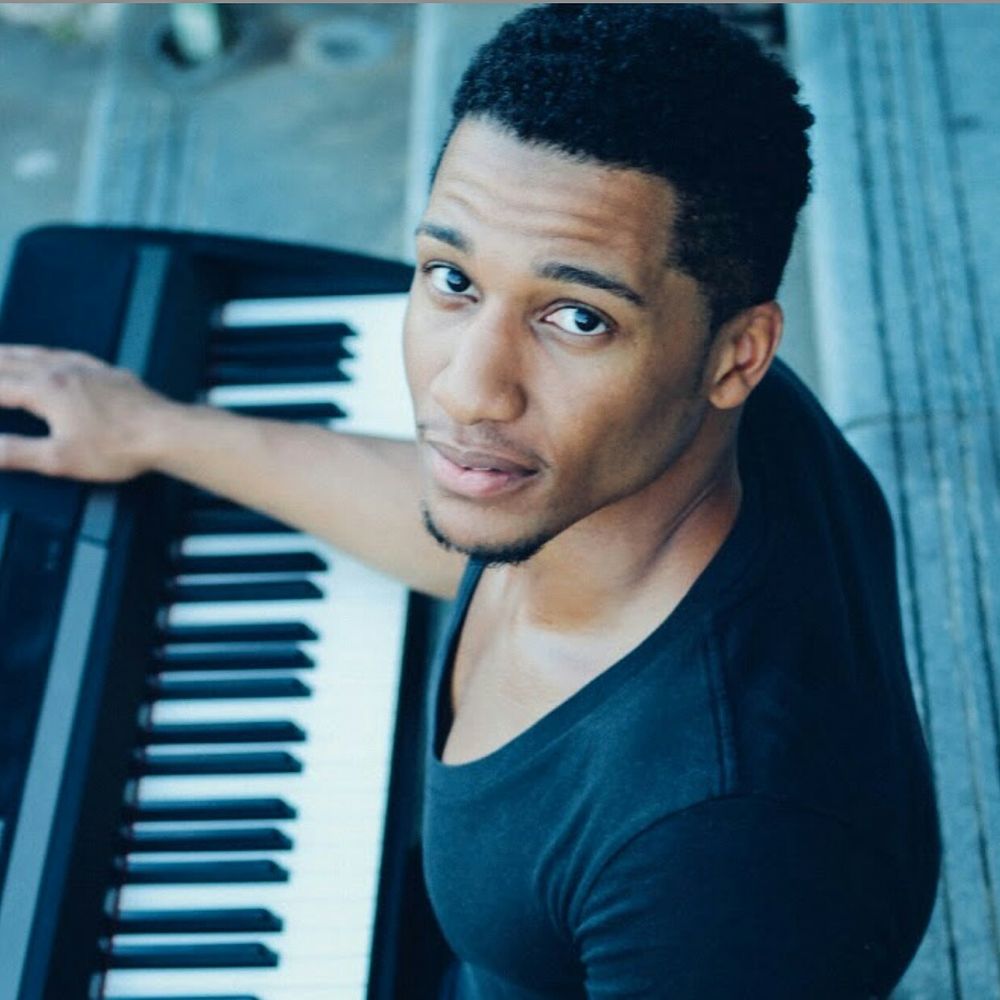 Terell Davy
Vocal Coach and Mentor
Terell has been coaching for over 10 years. He has helped students expand vocal range, eliminate vocal tension, refine tone/quality, and develop their unique vocal style.

Terell received his training at the Manhattan School of Music in 2012 where he earned his degree in Vocal Performance. As an expert in his field, Terell looks forward to helping new students achieve their goals. Terell's teaching style is empowering, patient, and passionate.

Terell's Vocal Philosophy:
Good technique transcends all vocal styles- Terell teaches his students to understand that they can sing in a healthy way and still use a wide range of vocal colors, moods, and tones to express the music as they feel it!
I'm sure you are as excited as I am about beginning your vocal training together! You should be proud that you've already taken the first steps and embraced life long learning.   
The truth is there will always be something we can improve or a skill we can learn. The best vocalists never abandon improving themselves and striving to be THEIR best. While I don't know your previous experience with voice teachers and coaches I do know myself. I'd like to promise that I will believe in your passion and drive and work just as hard you to achieve your goals. I believe that no dream is silly or out of reach- and even if a dream is seemingly impossible the act of even trying will take you further than you ever dreamed!  
One of my favorite parts of private coaching is the wealth of advice and insight I get to share with my students. Make sure to come to each session ready to receive instant feedback to help you improve your voice and artistry! Don't forget this isn't a one way conversation- it is a partnership. Through professional exchange and conversation you are developing the skills to take your voice and artistry into your own hands.  
Because of the nature of video conference, be prepared for turn taking. I will model many vocal examples that you will then repeat. You will perform music, and I will provide feedback as we go through your song again section by section.  
Make sure to bring the following items to our coaching sessions:  
Bottle of Water  
Speakers/Sound System for Performance Tracks  
Music Stand  
Lyrics/Sheet Music  
Pencil  
Audio or Video Recorder  
Notebook  
Most importantly bring your passion and a teachable spirit. I'm honored to be a part of your artistic journey!