Creating Your House Concert Experience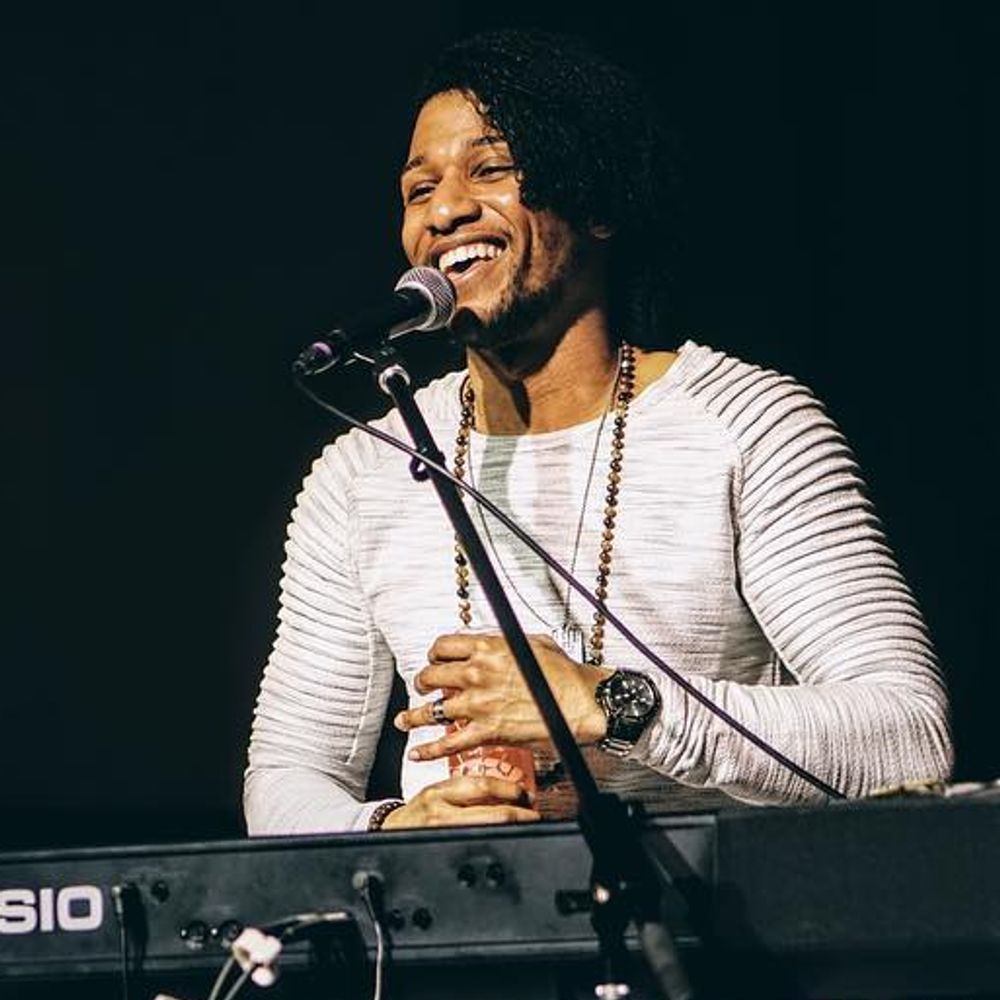 "Orphaned at 3, I'd already intimately met the sting of death and murder. My world was changed forever. 
Misplaced and unfamiliar, I never felt like I truly belonged. But every season of my life has brought me a step closer to this moment.
I'm finally ready to share my story... I'm ready to share the music inspired from chapters of tragedy to chapters of hope."
I'D LIKE MORE INFO ON HOSTING A HOUSE CONCERT!
Frequently Asked Questions
What is a house concert?  
A house concert is a concert in a house.  It's similar to hosting potluck so if you've ever invited a group of friends over, you are already a pro!   
Do I have enough space to host one?  
Not to worry. If you can fit at least 20 adults, you are all set. 
We can be creative. I've given house concerts in backyards, living rooms, basements, and many other interesting spaces.  Let's talk more about the space you have in mind.  
The most important ingredient to an epic house concert is ambiance. Focus on creating a space that is intimate and highlights the music. As long as everyone is able to sit, you've got a concert venue. 
Do I need a speaker system?  🎤🎵
I travel with a Bose S1 Pro sound system, which I'll use to capture nuances as I sing that are often lost in purely unplugged acoustic performance.  You won't need to worry about sound for audiences of 50 or less.
General Flow of the Night 
You can expect me to arrive 1 hour before the start time to set up my gear and help as needed.  A typical night might flow like this:  
7:00 – 7:30 Your guests settle in and catch up 
7:00 – 9:00 Music starts. Beginning of memorable concert experience 
9:00 End of concert, host reminds audience of suggested donation  
9:05 –  Meet and Greet / Guests hang out 
What are my responsibilities?  
The good news is, not very much! Your tasks however, will be very important in creating an amazing night! 
✅Responsibility #1: Invite your friends and family.  I'll provide you with digital flyers that you can text, email, or share on your event page! 
✅Responsibility #2: Share your excitement!  It isn't everyday that you host a house concert! Share your excitement and get people intrigued. You can also share the link to my house concert promo video along with links to my music so your friends can get a taste of what to expect! 
Tips for a good turnout:  
You can expect 1 out of every 2 of those you invite will be able to come. I strongly suggest inviting double the amount of people you'd actually like to attend. For example if you'd like to host 25 people, invite 50. 
Facebook events offer are an easy way of keeping track of RSVPs, but I would initiate and follow up personally :). Making phone calls and sending emails and texts are great ways to invite your community to the house concert. 
Your Partnership and Donations  🤝 💙
As a husband and father, I'm so thankful I can provide for my family through music and sharing it in concerts like this!  To reserve your concert date you will need to make a non-refundable deposit of $250. This is payable by check, Venmo or Cash app. Now you are officially booked, easy right?!
The rest of my compensation will come from the donations of your guests. It's customary to encourage guests to make a suggested donation of $20 (I'd include this info in your invitation..more below).
I believe financial hardship should never stop human connection. Please contact me if you have any concerns. I'm always willing and happy to help as best I can!
Helpful Tips for Inviting Others:
Helpful information to include when inviting others:
"Because this is a donation based event, please come prepared to make a suggested donation of $20 or more to the artists at the end of the night.  "
Including this initially gives a heads up to your friends that you'll be calling for donations and removes any room for awkward surprises (no one likes those :). I will also have links to Venmo and Cash app for cashless givers** 
Request your guests to RSVP!  
Asking friends to commit communicates that this is an important event along with giving you a realistic idea of how many people to expect. 
✨Set the mood ✨
Arranging seating so that guests are facing the artist communicates that the focus of the night is enjoyment of the music and stories the artist will bring. The room set up will create the difference in vibes of a party with the artist providing background music, or an intimate and memorable house concert experience. 
Even though my music is family friendly, sitting through a 90 minute concert isn't always the most exciting activity for children. I generally suggest that the house concert be adults only. 
YOU are the House Concert expert. 💪🏾
As an independent artist, God allows me to provide for my family through the generous giving of my listeners. Not everyone understands how artists are compensated in donation-based concerts. By mentioning this in the invitation, at the beginning during your welcome, and at the end of the concert, you are educating your guests with how they can partner with the artist and help this experience and music continue to reach others. Thank you for advocating for the arts! 
If you're interested in hosting a house concert, please answer the questions in the form above. 
Thanks!